5 Tips for attending a Bridal Show
by Trevor Schneck on 06-08-2011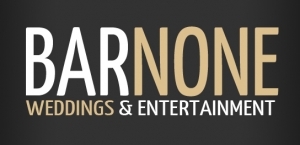 With the Cosmopolitan Bridal show this coming weekend. We thought we'd do a quick blog post with some helpful tips for attending a Bridal Show. Shows can be an overwhelming overload of information for a Bride but a few simple tips and a little preparation go a long way in organizing the information you receive and ensuring an enjoyable show experience!
Bring your entourage! Your friends and family are a great resource for processing all the information you will receive. It's also a great way to involve your MOH and parents and they can be invaluable as a sounding board. Also bring the groom! The Cosmopolitan show is going to have a "Grooms Lounge" with with flat-screen TV's, groom's vendors and Scotch tastings in the new SkyLounge
Bring Labels! Vendors will often have drawings for prizes at their booths. Also for vendors you connect with you'll want to sign up on their mailing lists for more information.  Instead of having to fill out multiple forms (which wastes valuable time) with your contact info, prepare electronic labels before the bridal show.  Information to include: your name, address, phone number, and email address.
Know your budget! Having a grasp of your budget is essential if you are within a year of your wedding. For those of you further out in the process, the show is really the first chance you have to figure out how much you want to spend on various services. It is essential to have a working budget prepared. Substantial money is spent on weddings and a gameplan is necessary so the money spent is organized.
Do your research! Visit the shows website prior to the event. This way you can get a heads up on what companies will be present and you can do a little "pre" research checking out websites ect. This way you can enter the show with a gameplan therefore with a leg up on other brides.
Comfort Matters! Wear comfortable clothes and shoes. Also while many shows have cake samples or in the Cosmo case hors d'oeuvres, you don't want to be walking around on an empty stomach. You will put in some major walking and standing at a show and a hearty breakfast in the morning goes a long way.
Lehigh Valley Weddings Featured Specials
No featured Specials