Our Featured Lehigh Valley Wedding Bakery Granny Schmidts Bake Shop
by Lehigh Valley Wedding on 08-31-2013 in Vendors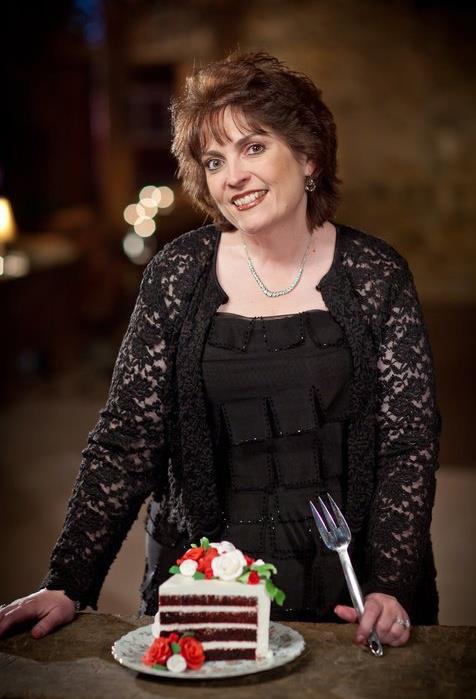 Our featured Lehigh Valley Special Events vendor is Michelle Quier of Granny Schmidt's Bake Shop.  Located at 335 Grape Street in Whitehall, PA, Granny Schmidts has been providing baked deliciousness to the Lehigh Valley since 2006, providing Wedding Cakes, Birthday Cakes, Bar Mitzvah Cakes,  Sweet 16 cakes, and any special occasion cakes.  Michelle and Granny Schmidts can also be found at most bridal shows any many special events throughout the Lehigh Valley.

Always on the go and always busy, it was easy to catch up to Michelle because she is always available by phone by calling (610) 984-5978.  Michelle was kind enough to take time out of her busy schedule to answer a few questions for us.  Read on to find out some more about Granny Schmidt's Bake Shop.

Tell us a little bit about yourself and Granny Schmidts?
My name is Michelle Quier and I am the owner of Granny Schmidt's. I have loved the Bridal business for as long as I could remember. I grew up in the sewing room of Bridals by Rich Mar watching my grandmother Rose do alterations on wedding gowns. I have always wanted this business to be my life. Every little girl dreams of being a bride. I love people, I love making people happy, I love life!  How many people can make other people happy for a living? Granny Schmidt's was my dream that I made a reality.

How long have you been in business?
Granny Schmidt's opened in September of 2006

What advice do you have for brides that are searching to find the perfect wedding cake?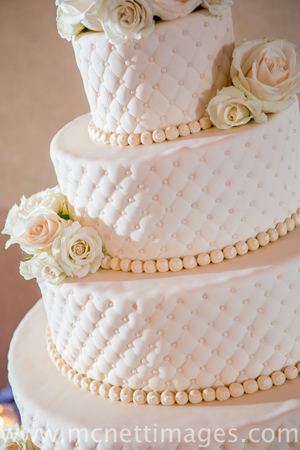 Pick a reputable Bake Shop. You get one chance at a Perfect Wedding Cake. Make sure they use all the best ingredients that money can buy. Make sure they are a licensed bake shop by the State. Getting a recommendation by the venue or a previous bride make a huge difference in your decision. Some of them are a bit more expensive but I am a firm believer you get what you pay for.

Can you tell us a little about the entire cake ordering process for a bride?
Here at Granny Schmidt's we offer a complimentary cake tasting for each new bride. You can chose 2 flavors you would like to sample while here. We will make the samples and have you try them while here. If you have a photo of your dream cake we ask you to bring that along as well. If not we have display cakes as well as books in our showroom for you to look through. We will help you design your perfect cake. We explain everything from icing options to design. We try to make this the most enjoyable experience of your wedding planning.

Do you only make wedding cakes or are there other event cakes that Granny Schmidts can make?
We make cakes for all occasions. From Weddings to Birthdays and everything in between.   We also make cookies for favors as well as Truffles.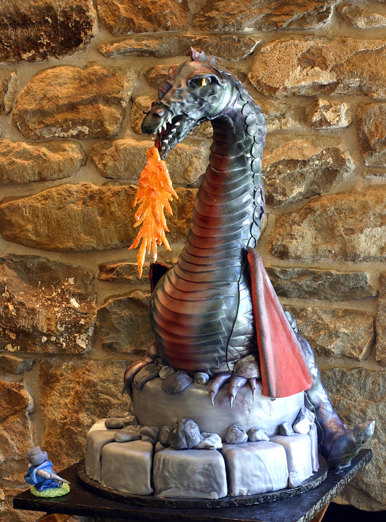 You have made hundreds, if not thousands of cakes throughout the years.  Do you have an all time favorite cake that you distinctly remember?
We have made thousands of cakes you are correct. I would have to say the Dragon. It was for a groom at the Glasburn Inn that was a gift from his new wife. It was Red Velvet and derived from the Dungeons and Dragons Game. If I must say it was over-the-top.


How long before an event should someone contact you for a cake?
We are booking wedding cakes about 1 year in advance. For a Custom cake I would say 2 weeks at least. The sooner the better as we can only accommodate so many per week.


We hear you have an award winning Pastry Chef that works with you.  Can you tell us a little about her?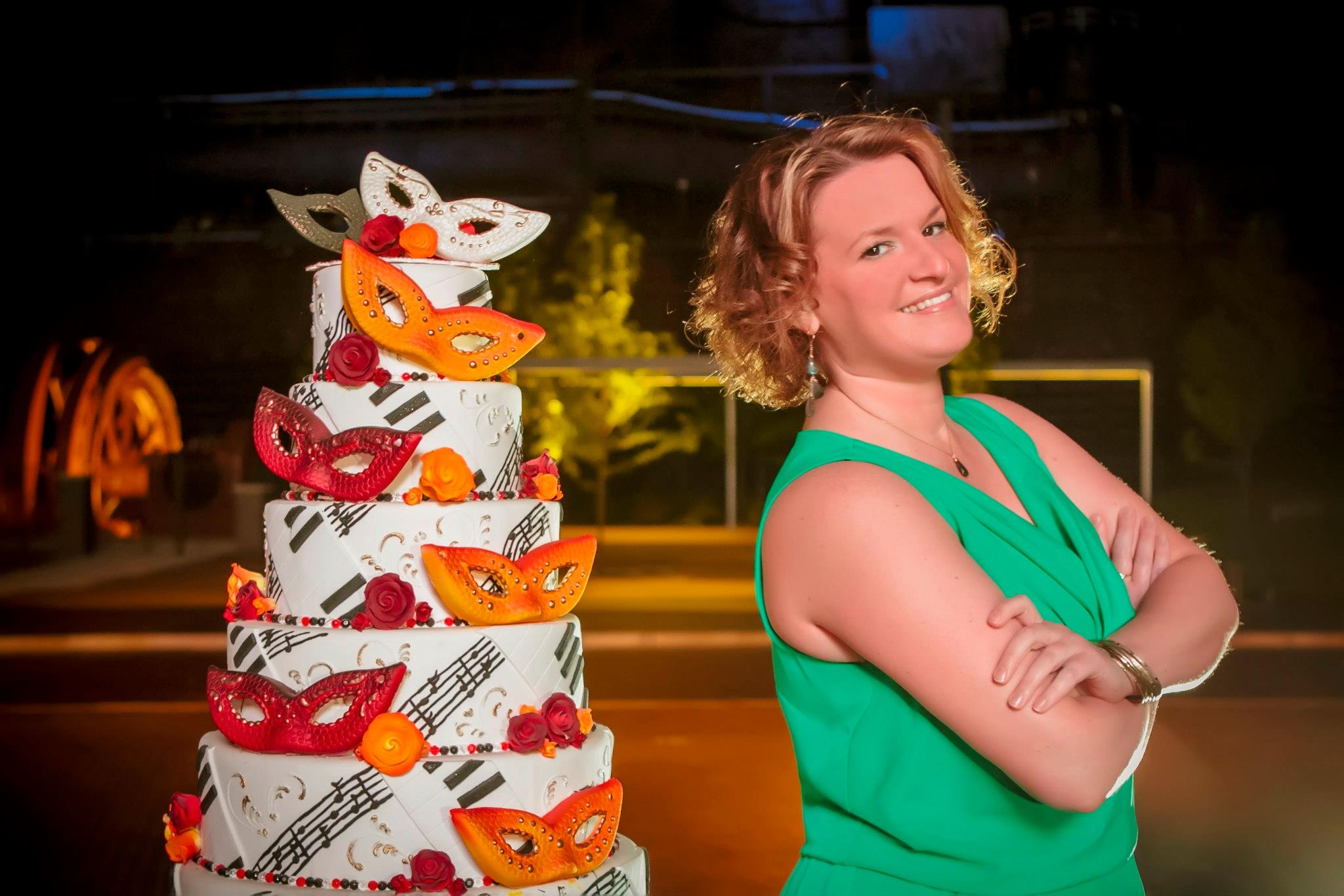 Yes, Melissa Miller! She is just wonderful. How much more can I say about someone who has a true passion for what she does. We put in a lot of hours together and manage to laugh and have a good time every day. She has won Top Pastry Chef of the Lehigh Valley the last 2 years in a row. Graduated by Le Cordon Bleu with an Associate degree in Pastry Arts she is a true gem which I am blessed to have.

We see that you are married and your husband sometimes helps out with your business.  What advice do you have for couples for a successful marriage?
Well I am going on 23 years of marriage! David is an exception to the rule. He truly loves me unconditionally. When you find that right person you just know! Listening and Respect for each other is a huge factor. The fact that we work opposite schedules helps ( ha ha). When we do spend time together it means something. He does deliver all the wedding cakes with me. I am very particular on this aspect of the business. We have a routine and it works perfectly!

What are some of the best ways our readers can contact Granny Schmidt's?
You can reach me by phone of course as the website says even while I am in the Caribbean 610-984-5978 or by email michelle@grannyschmidts.com.  You can see a lot more on my website www.GrannySchmidts.com
Lehigh Valley Weddings Featured Specials
No featured Specials