Featured Vendor Jenn Roberts Photography
by Lehigh Valley Wedding on 08-21-2013 in Vendors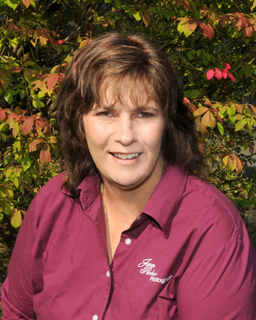 Our featured vendor is Lehigh Valley Wedding Photographer Jenn Roberts of Jenn Roberts Photography.  Since September of 2006 Jenn Roberts has been providing family based photography for the residents of the Lehigh Valley.  Jenn finds it hard to believe they are celebrating thir 7th year as a Wedding Photogorapher in the Lehigh Valley.  Although a large portion of Jenn's business is wedding and engagement photography, Jenn also loves to take children and family photographs.
We we lucky enough to be able to catch up with Jenn in this busy wedding time of year.  here is what she had to say.
Can you tell us a little about Jenn Roberts Photography?
Jenn Roberts Photography was started in 2006.  Before I started my own business I work for many master photographers from Maryland to New York.  I started in 1992, after I received an Associate Degree from Northampton Community College. I started as an assistant photographer, I learned the ropes through the years not only in lighting and posing but running several very successful photography studios.  I love what I do!
We specializes in special events.  We also photograph family portraits, schools and products.  If you have a photography need of any sort, Jenn Roberts Photography can help you out!  We are a small business where you get the owners personal attention.  I have a great love for what I do!  They say, "if you love what you do, you will never work a day in your life."  This is so true.
What makes Jenn Roberts Photography different or stand out in your field?
Jenn Roberts Photography is very down to earth.  We understand your wedding or special event is very important to you, but we also understand everyone has a budget.  We offer great quality work with budget friendly prices.  We believe everyone should have beautiful photographs and portraits with out taking out a 2nd mortgage on your home!
One can't help but to notice that you have been very successful over the years. What things can you attribute this success to?
I am a very down to earth person, I offer quality and affordablity.  I put my self in a brides shoes, I give them all the information up front, I refuse to hide things.  I also, love working with people, and capturing their memories.  My clients are part of the Jenn Roberts Photography family.  I care about each and everyone of them.  One of the best compliment I every received was, "OMG, Jenn your taking care of me just like a mom, but with out the nagging!"
Can you give an example of what the entire process is like (for a bride) from the time she first calls you for your service?
If you calling me or emailing me, not only do I answer the questions, but I love to chat about their wedding or special event.  The 1st question a bride will ask is "Are you available?".  From there we get into the details and I try to find out what the client is looking for.  If I feel the client is a match, we go ahead a schedule a consult in my office, this way a client can see my work in person. Once the clients decides which package fits their needs, they reserve the date with a deposit and sign the contract.
What Photographer advice do you have for brides for their wedding day?
An important thing I recommend the bride and groom to appointment some one, (not mom or dad) to keep the family together after the ceremony.  My job as a photographer is to get those family portraits in a timely matter and nothing takes longer then going to find a relative that is MIA.
You are also a wife and a mom. What advice can you give couples for a successful marriage?
Communication is key!  You will hear this over and over again and it is so true.  Also never take each other for granted, marriage is tough at times, sometimes you just have to take a deep breath and bite your tongue.  There will be bumps along the road, just remember to ride over the bumps together, you may not always agree, but you will always find balance.
What "Bride advice" can you give to us about searching for wedding photographer?
RELAX!  I know, easier said then done, but all your planning is finished, you did everything possible to make this your special day, everything will turn out fine.

What is the best way our brides reach you to find out more about you?
Lehigh Valley Weddings Featured Specials
No featured Specials