Lehigh Valley weddings are now easier to plan with Lehigh Valley Wedding.com, dedicated to being the largest online resource of Lehigh Valley Wedding vendors for Lehigh Valley brides and Lehigh Valley Weddings. On our site you will find a large assortment of Lehigh Valley Wedding vendors for all of your wedding needs including, wedding reception sites, cakes, invitations, flowers, photographers, video, disc jockeys, limos, tuxes, wedding gowns, and gifts.

Please tell the vendors you call that you were referred by LehighValleyWedding.com.


Lehigh Valley Wedding Categories

Lehigh Valley Weddings Featured Specials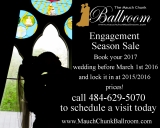 Engagement Season Sale
Book your 2017 Wedding before March 1st and lock it in at 2015/2016 Prices!
January Sale
20% off all purchases* including Wedding Invitations, Save the Dates and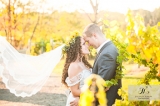 Referral Bonus
Refer a friend, family member, colleague, or complete stranger to Juliana