Wesley Works Entertainment & Photography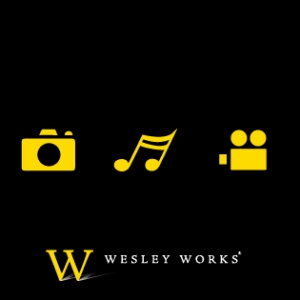 Since 1992 Wesley Works has provided First Class Service at more than 5500 events and well over 1 million guests. Our expertly trained DJ's specialize in weddings and are one of the many reasons we have been voted THE BEST in the Lehigh Valley for the past 10 years. Complimented by our award winning Photography, Videography, Photo Booths, Uplighting and Event Planning we are able to offer a multitude of services and packages for any event. Wesley Works is a full-time, full-service company with someone available to answer your phone calls and emails.
We can't thank you enough...
, 01-09-2014 12:19PM
We can't thank you enough for the incredible work you all did to make our wedding day absolutely perfect! From the very first meeting, to the terrific entertainment, to the very last photo of the night, you and your staff made it a night to remember! The photographers were a dream to work with, making sure to capture all the special moments and then some. The photos are outstanding! Our guests loved dancing to the perfectly executed entertainment. The day was truly seamless. We loved working with each of you, and know that you are all part of our wedding day memories for many years to come.
Bride
, 06-28-2013 12:42PM
If you are getting married in the Lehigh Valley I highly recommend using Wesley Works. They really are the best. I have known the owner since I was in high school and have watched his company grow through the years. I've been to countless events of theirs and every event they do somehow seems to be better than what was expected. I don't know how they do it. My family typically barely dances at weddings, yet 20 minutes into the event they had everyone on the floor and kept them there all night. My wedding was perfect, actually better than perfect, and that has been the case for all of my friends who have used Wesley Works.
A refreshing touch of class.
, 12-07-2012 04:05PM
We used Wesley Works for our wedding at The Glasbern in October. We could not afford a band and were so worried about using a DJ. They did not disappoint. The party was fabulous and everything was exactly as promised. We were also so very impressed with the entire business too. For lack of a better way of sayingit, it just seemed as though they really had it all together, we felt good about using them.

Five Stars all the way.
Lehigh Valley Weddings Featured Specials
No featured Specials