Lehigh Valley Wedding Event Lighting
Lehigh Valley Event Lighting
Lehigh Valley weddings and event special lighting and production services.
Lehigh Valley Event Lighting Results
31 S 17th St
Easton, PA 18042
When hiring Gruvin Enterprises you not only get the appeal but you receive professionalism and many years of experience. So here are some facts to

Palmer Township, PA 18045
Omnivent Inc. provides Uplighting, Event Lighting and Monograms, as well as draping and sound reinforcement for weddings and corporate events.
500 Chestnut St
Emmaus, PA 18049
Uplighting has become as important as flowers at a wedding. No single feature can transform your venue more than uplighting, for a fraction of the

Lehigh Valley Weddings Featured Specials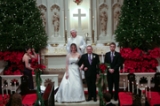 Complimentary engagement photos & Guest Book
Book an 8 hour wedding and receive complimentary Guest Book which includes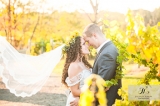 Referral Bonus
Refer a friend, family member, colleague, or complete stranger to Juliana