Lehigh Valley Wedding Bridal Shows
Lehigh Valley Weddings and Bridal Shows
Lehigh Valley Weddings and Local Bridal Shows for Lehigh Valley Brides and Grooms. We allow all bridal show producers to list their event here as a service to our brides and to our vendors. Feel free to contact us for details.
Lehigh Valley Weddings and Bridal Shows Results
3625 Shankweiler Road
Allentown, PA 18104

Iron Lakes Country Club Annual Bridal Sunday November 30, 2014. 11:00 AM until 2:00 PM at the Iron Lakes Country Club, 3625 Shankweiler Road,
7736 Adrienne Drive
Breinigsville, PA 18031

The B104 Bridal Showcase is the perfect place to plan your wedding! Visit over 60 local bridal business in one location. Our show is FREE to all
437 Main Street
Bethlehem, PA 18018

January 18, 2015 at the Historic Hotel Bethlehem.
101 Founders Way
Bethlehem, PA 18015

Feb 15, 2015 at the Steel Stacks from 12:00 PM to 3:00 PM
77 Sands Blvd.
Bethlehem, PA 18015

Jan 3, 2015 at the Sands Event Center
12:00 PM to 3:00 pm
77 Sands Blvd,
Bethlehem, PA 18015
123 Goodman Drive
Bethlehem, PA 18015

January 10th-11th , 2015 Lehigh University, Rauch Fieldhouse
The Pennsylvania Bridal Show Expo is the largest bridal show in the Lehigh Valley. With
812 W. Hamilton Street
Allentown, PA 18101

Escape the Chill of Winter On Sunday, February 22, 2015 from 11am until 3pm, Fegley's Allentown Brew Works presents their 8th Annual Bridal Fair &
300 Gateway Dr
Bethlehem, PA 18017

Hanover Grand Ballroom Bridal Show Sunday February 8, 2015.

Lehigh Valley Weddings Featured Specials
End of Year Special!
Sign a contract in 2014 and receive the Bin of Props at N/C!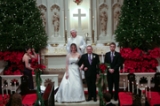 Complimentary engagement photos & Guest Book
Book an 8 hour wedding and receive complimentary Guest Book which includes
Free Wedding Binder when you book a Full or Ultimater Planning Package
When you book a Full or Ultimate Planning Package, you will receive a