Lehigh Valley Wedding Bridal Shows
Lehigh Valley Weddings and Bridal Shows
Lehigh Valley Weddings and Local Bridal Shows for Lehigh Valley Brides and Grooms. We allow all bridal show producers to list their event here as a service to our brides and to our vendors. Feel free to contact us for details.
Lehigh Valley Weddings and Bridal Shows Results
302 N 17th S
Allentown, PA 18104
Lehigh Valley's Winter Bridal Show of 2016 - Hosted by The American Bridal Show Company - Brides as far as Reading Pa and Parts of New Jersey are
124 Goodman Dr. Bethlehem Pennsylvania
Bethelehem, PA 18104
Sunday March 6th - Noon to 4pm

Lehigh Valley's Largest Winter American Bridal Show at Stabler Arena
Rauch Fieldhouse
2102 Kimberton Road
Unit 727
Kimberton, PA 19442
You deserve the very best in Bucks County and its about time we finally bring a GREAT bridal show to your area!
3625 Shankweiler Road
Allentown, PA 180104
Iron Lakes Country Club presents it's annual Bridal show on Sunday November 29th, 2015 from 11:00 AM until -2:00 PM. Come out and enjoy meeting the

Lehigh Valley Weddings Featured Specials



$100.00 off our DJ/Photo Booth packages
When you book your consultation with us, let us know you were referred to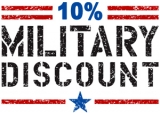 MILITARY PERSONNEL DISCOUNT
To recognize the service and dedication of the US Armed Services, I am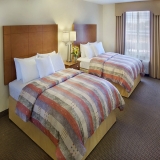 2015 Bethlehem, PA Wedding Promotion
Sign and consume for weddings from September 1 - December 31, 2015.

Book