Lehigh Valley Wedding Bridal Shows
Lehigh Valley Weddings and Bridal Shows
Lehigh Valley Weddings and Local Bridal Shows for Lehigh Valley Brides and Grooms. We allow all bridal show producers to list their event here as a service to our brides and to our vendors. Feel free to contact us for details.
Lehigh Valley Weddings and Bridal Shows Results
124 Goodman Dr
Bethlehem, PA 18015
Lehigh Valley's Largest Summer American Bridal Show Event at Stabler Arena. Over 70 of the area's finest wedding businesses will be exhibiting.
777 Harrah's Boulevard
Chester, PA 19013
September 20, 2015 10a-3p. All N.E.S. Bridal Expos are FREE for all Pre-Registered Attendees! You get unlimited FREE guests with your pre-registration
3400 Airport Rd
Allentown, PA 18109
September 13, 2015 10a-3p. All N.E.S. Bridal Expos are FREE for all Pre-Registered Attendees! You get unlimited FREE guests with your pre-registration

PA
Philadelphia's Largest Summer Bridal Show
6598 Pennsylvania 309
New Tripoli, PA 18066
Join us and "Rock Your Way Down the Aisle" at the Olde Homestead Golf Club Bridal Show, Sunday June 7th, 2015, Noon - 3pm. Come meet with the region's
437 Main Street
Bethlehem, PA 18018
Historic Hotel Bethlehem Summer Bridal Showcase SUNDAY, JULY 26, 2015 5:00pm - 8:00pm. TO REGISTER
Call 610-625-2220 or 610-625-2213
3604 Farmersville Rd
Bethlehem, PA 18020
Lehigh Valley Bridal Extravaganza at the Green Pond Country Club Sunday, June 14 from 12:00pm - 3:00pm. 3604 Farmersville Rd, Bethlehem, Pennsylvania
Lehigh Valley Weddings Featured Specials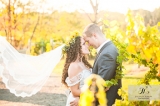 Referral Bonus
Refer a friend, family member, colleague, or complete stranger to Juliana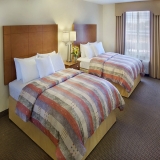 2015 Bethlehem, PA Wedding Promotion
Sign and consume for weddings from September 1 - December 31, 2015.

Book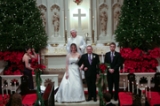 Complimentary engagement photos & Guest Book
Book an 8 hour wedding and receive complimentary Guest Book which includes