Lehigh Valley Wedding Bridal Shows
Lehigh Valley Weddings and Bridal Shows
Lehigh Valley Weddings and Local Bridal Shows for Lehigh Valley Brides and Grooms. We allow all bridal show producers to list their event here as a service to our brides and to our vendors. Feel free to contact us for details.
Lehigh Valley Weddings and Bridal Shows Results
2102 Kimberton Road
Unit 727
Kimberton, PA 19442
You deserve the very best in Bucks County and its about time we finally bring a GREAT bridal show to your area!

Lehigh Valley Weddings Featured Specials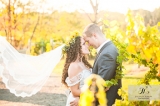 Referral Bonus
Refer a friend, family member, colleague, or complete stranger to Juliana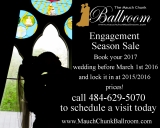 Engagement Season Sale
Book your 2017 Wedding before March 1st and lock it in at 2015/2016 Prices!