Why Wedding Films?
by Trevor Schneck on 06-08-2011 in Q & A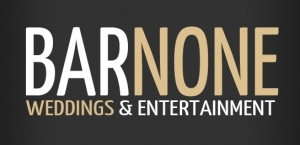 Contributed by our Friends at BarNone Weddings & Entertainment
Reason #1
Feature Films vs. "Videography" - The industry has come so far in a brief amount of time. Wedding "videography" of just 5 years ago is vastly different than what we do today. The biggest advance has been the advent of Digital SLR cameras. The very same hand held cameras we shoot with are the same exact Hollywood Films & Television are shot with. (House season finale & Ironman 2, Grand Prix scene for ex.) The best aspect of this technology aside from the breathtaking results on-screen, is that fact that gone are the days when Wedding "videographers" invade your reception with large bulky equipment & lights.
Ray Roman is one of 3 Filmmakers who inspired us to shoot completely in Digital SLR and concentrate on short form feature films. His work will amaze you! Check it out here: Ray Roman Films
Reason #2
Our end product – It's our goal to make our Films feel like your very own Hollywood production. This is not your father's wedding video, hours in length, grainy, bad audio and simply a linear recording of the day. Our Films are individually composed by our cinematographer to re-tell the story of your wedding day. Delivered in a custom Feature Film DVD or Blu-ray case, each is a unique production. It's our goal to become the go-to company for Feature Film style wedding videography in the Lehigh Valley, Philadelphia and New York region.
Reason #3
The heirloom - Suppose a friend told you they had in one hand a book of professional photos of the day your grandparents were married, and in their other hand a professionally-produced Film of that same day, in full color, High Definition with stereo sound, but that you could only choose one to view and keep as a family heirloom? What would you save to show your children?
Have a question about our film packages? Msg us on Facebook!
or email info@barnoneweddings.com today!
For samples of our Films: Films
Lehigh Valley Weddings Featured Specials
No featured Specials