Tip: When ordering your napkin rentals
by Danielle Pasternak on 06-09-2011 in Q & A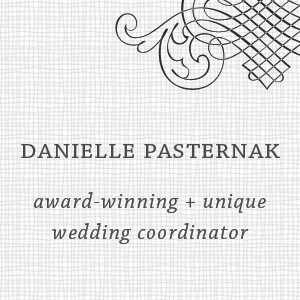 Contributed by our good friend Danielle Pasternak
If you are having the type of wedding that requires to rent your place settings, linens and napkins (for example, an outdoor, on-site, tented wedding) – or if you just don't like the items that your venue is providing – you can rent them from several local (and non-local) companies.
But when it comes to placing that order, always figure in extra.  For simplicity's sake, let's just think about the napkins.  And let's say you have 100 guests coming.  So you order 100 napkins, right?  Wrong.
Ordering more than your guest count allows for the following possibilities:
A guest spills their drink in their lap all over their napkin.
One of your guests brings a surprise date.
The catering staff decides to use them. (yes, it happens)
One of the centerpieces tip before the reception starts, causing water to spill over half the table.
And those are just a few reasons.  It's always best to order extra napkins and linens just to be on the safe side.  Also, when ordering linens – be sure to count the gift table, place card table, guest book table, cake table, buffet table, and any bars (if necessary) to keep a cohesive and well-planned look.
If you're looking for good companies to find your rentals, check out who I recommend.
Lehigh Valley Weddings Featured Specials
No featured Specials