Silver Shimmer
Submitted by our Good Friend Jenn Roberts Photography
View the full blog with images here.
On Saturday May 18, Erika Paulis and John Poandl were married in Bethlehem.  I  met up with Erika and her bridal party at Michael Perry Hair Salon.  We photographed the hair and make-up prep.  From there we headed to Calvary Weslyan Church where Erika put on her beautiful SILVER dress.  Once everything was in place it was time for Erika to be escorted down the aisle by her and dad and her son.  John was dressed in a white tux, this couple looked sharp!  Once the ceremony was over they exited to bubbles, We did our traditional family photographs in the church and proceeded to the Allentown Rose Garden for some beautiful scenic photographs.  From there we went to the reception at the Fullerton Fire Company.  Their reception had a bowling theme, cause that is how they met.  They carried the theme all the way to the grooms cake which was a bowling pin with a ball.  This was a great reception, Dan from Dice Productionz rock the party and it was non stop fun.  What a wonderful day!
Congratulations to Mr and Mrs. John Poand!
The vendors who took part in John and Erika's wedding were:
Jenn Roberts Photography- http://www.jennrobertsphoto.com
Dice Productionz. http://www.diceproductionz.com
Hair and Make-up by Jordan Eckert of Michael Perry Salon
Cakes by Granny Schmidts-  http://www.grannyschmidts.com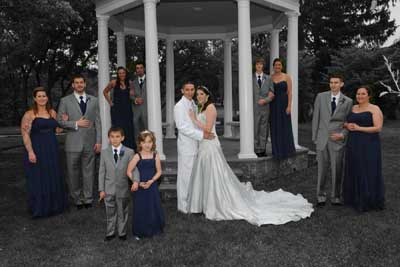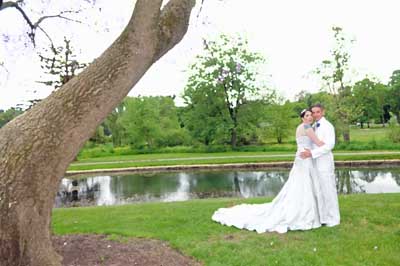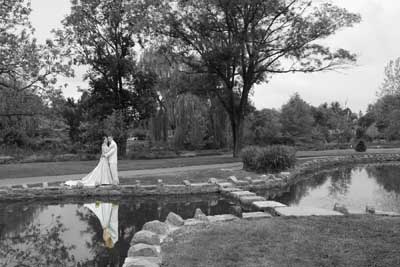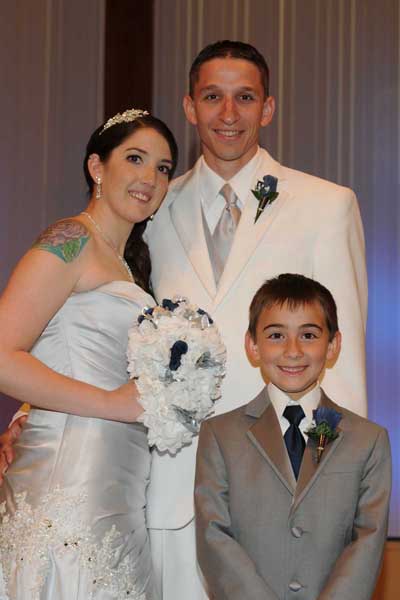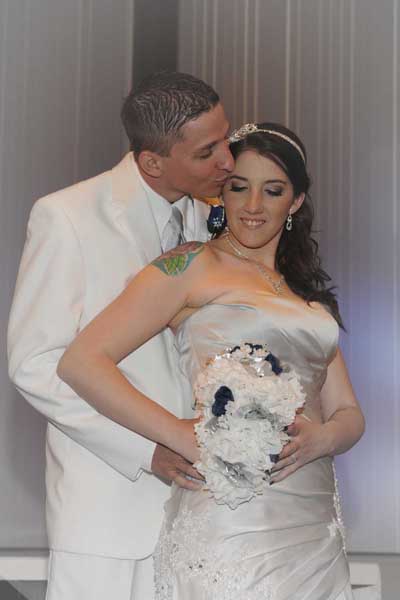 Lehigh Valley Weddings Featured Specials
No featured Specials