Defining your bridal party – a who's who.
by Danielle Pasternak on 08-19-2011 in Q & A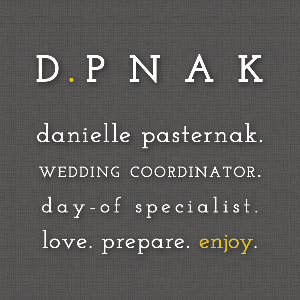 Contributed to Lehigh Valley Weddings by our Good Friend Danielle Pasternak. 
See the original Blog with some great images  here.
 Depending on your geographic location, a bridal party can consist of several different team players.
(Notice I used the word "team", as your choice in bridal party member should be someone who has your back, loves you something fierce, and understands/respects that this is your wedding day. However, this does not give you the right to abuse your relationship with them in a state of bridezilla-ness-icity.)
Anyway, in this general area there are a few different roles on both the guys and gals side. Let's break them down.
Ladies first, naturally.
Maid of Honor - Your maid of honor is your closest and dearest friend or family member. Depending on their situation, they should be there to help with projects, thoughts, and general aid in keeping you calm, happy and sane. In this case, a MAID of honor is a single, never married woman. Typically, there is only 1-2 gals in this role. The more woman that have this role, the less value it will hold.
Matron of Honor - A matron of honor is the same role as the maid of honor, but the woman with this title is either married, divorced, or widowed.
Bridesmaid - A bridesmaid is any girl over the age of 13 who is will be a part of your bridal party. She wears the dress, walks down the aisle, and does all the fun girly stuff with you.
Jr. Bridesmaid - A junior bridesmaid is any girl who is a part of your bridal party who is too old to be a flower girl and too young to be a bridesmaid. Typically, they are ages 9-13.
Flower Girl - A flower girl is the second cutest gal at the wedding after you. Ok, maybe – maybe not. But your flower girl (or girls, more than one isn't unheard of) is one of the last girls to go down the aisle before you. Some have their flower girl drop flower petals, other carry a cute basket, or a flower pomander. Either way, if your flower girl is 5 or younger, be prepared for them to decide against walking down the aisle on the big day. It doesn't mean you shouldn't have one, you just must accept the fact that they may get stage fright.
Now for the gents…
Best Man - The Best Man is the counterpart to the Maid and/or Matron of Honor with similar responsibilities, minus the pedicures. He stands by the Groom on the wedding day and will also typically carry the real rings (not the ring bearer, more on this in a bit). He is also typically the toast-giver at the beginning of the reception. Maid/Matron of Honors have been jumping in on the toast giving lately, too, but it's optional.
Groomsman - A groomsman is a guy that is party of your wedding party, over the age of 13. They hold the same roles as their counterparts: the bridesmaids and usually serve as their escorts leaving the ceremony and into the reception. Prior to the start of the ceremony, they can also serve as ushers.
Ushers - I like to call an usher an "honorary bridal party member". Their duties mainly take place in seating the guests at the ceremony. They are not usually asked to rent a suit/tux as a groomsman would, but they are often given a boutonniere to sport. When picking ushers, it's best to avoid anyone that is shy as it's a role that involves a lot of personal interaction with your guests. Think of them like your "welcoming committee". Note that you do not need to have BOTH groomsmen and ushers. Some brides just decide to have the gents in the bridal party serve both purposes.
Jr. Groomsman - A junior groomsman is any groomsman who is age 9-13. Once again, too old to be the ring bearer, and too young to be groomsman.
Ring Bearer - The ring bearer is the young lad (yep, I said it) who melts all the girls hearts the day of your wedding. He normally walks down the aisle (unlike the rest of the guys) with the flower girl. He can also carry a pillow or book that holds a set of fake rings. Why fake rings? Don't even ask me that question. Really, don't do it. And the same rule applies for a ring bearer under the age of 5 as does for the flower girl.
Phew.
Did that help at all? I hope so.
Coming soon on the blog – where to sit all these people at the reception??
All these lovely photos by the fabulous Amanda Young of Swoonoverit Photography. By the way, if you loved that last picture with the bridal party jumping, check out this blog by Amanda for a fun little find.
Lehigh Valley Weddings Featured Specials
No featured Specials