Lehigh Valley Wedding Cakes
Lehigh Valley Weddings with Cakes and Bakeries for Lehigh Valley Brides
Including Allentown PA Wedding Cakes and Bakeries, Bethlehem PA Wedding Cakes and Bakeries, and Easton PA Wedding Cakes and Bakeries
Lehigh Valley Weddings with Cakes and Bakeries for Lehigh Valley Brides Results
751 Union Blvd
Allentown, PA 18109
The Lehigh Valley's Most Acclaimed Wedding Cakes. Voted Best Wedding Cakes 2013!!!!!!!
335 Grape Street
Whitehall, PA 18052
Granny Schmidt's Bake Shop is located at 335 Grape Street in Whitehall, PA. We are just minutes from the Lehigh Valley Mall.
We are by appointment
8789 Ash Lane
Breinigsville, PA 18031
Icing on the Cake has been creating dream weddings and lasting memories for over 25 years! Your wedding cake is the centerpiece of your reception and

Lehigh Valley Weddings Featured Specials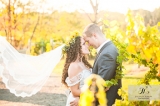 Referral Bonus
Refer a friend, family member, colleague, or complete stranger to Juliana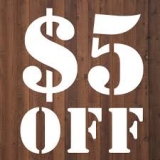 $5 off Tickets in Advance!
Purchase Tickets Online in Advance and save $5 off Admission!



$100.00 off our DJ/Photo Booth packages
When you book your consultation with us, let us know you were referred to