What you need to know about hiring entertainment!
by on 07-17-2011 in Q & A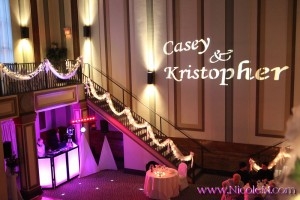 Contributed by our friends at JDA Mobile Entertainment. 
This is the most confusing and misleading comment I believe in the Wedding Industry in my opinion is all DJ's are the same. I'm sure we've all been to celerbrations where a Disc Jockey was present however how many of us actually looked at what they were doing or appearance? I'm going to take a wild shot here and say not many. This however, is the common approach to entertainment, when you go and hire a DJ there are many things you may not know that are different or even think to ask. I am going to try and help you understand the concepts and misleading information out there today in this blog posting. So sit back, fasten your seatbelt, here we go!
First I want to start off with what is a DJ really? Well Wikipedia says "A disc jockey, also known as DJ, is a person who selects and plays recorded music for an audience. Originally, disk referred to phonograph records, while disc referred to the Compact Disc, and has become the more common spelling. Today, the term includes all forms of music playback, no matter the medium." Ok, so we play music.. good start but we are more than just that!
Here are a few questions and facts you should read prior to hiring your entertainment!
A) What are you looking for in your entertainment and how much do you charge? What i mean by this is, do you want someone who just pushes play or do you want someone that can interact with your crowd, act as your MC, help you with the flow of your night, understand what he/she needs to do to get the job done YOU want, etc. This is the first question that you should ask yourself because the price on certain aspects will vary significantly.
Not every entertainment company will be same, not every DJ will have the same equipment, lighting, style, personality, music library etc. It's important to interview multiple companies and decide upon which one connects with you personally and who you feel comfortable with. This is important because you will be working closely with them for months planning your celebration, do not choose your entertainment based on price alone. While $600 for entertainment sounds very good, they may give you less than a sub par performance on your once in a lifetime celebration.
This leaves me to my next question…
B) Ask for photos, video, references of their performances. After all, you want to see what you may be hiring right? While the music,guests, and venue may be different, the overall appearance shouldn't be. You don't want to show up to your celebration to audio cable being visible from speakers, wires not taped down cleanly, old ratty equipment being used, etc. Your entertainment company you hire is representing you at your celebration, it's one of the first things people will see at your reception hall when they arrive. Make sure your entertainment fits the style and overall appearance you are going for.
Some other questions and thoughts you may want to consider are:
1) Do they offer enhancements to their packages? Enhancements can be anything from uplighting and monogram projection to custom photo montages. Make sure if you are interested in any type of enhancement, you see previous work so you can get an idea of how they do such enhancements.
2) Lightscaping (Uplighting) – Every entertainment company does this different so you want to make sure if you are interested in this concept, you see photos and video on how they do it. Different type of lighting fixtures offer different types of results.
3) Do they offer on-line planning? Do they offer coordination help? These are two very big questions and should be asked in detail. In this day in age, you need to utilize the on-line media as best you can. With the hustle and bustle of everyday life you need to find a company that can work with you and give you the best planning tools available to make your life easier and planning a breeze. Find out how they coordinate, what do they do to help you? Do they take control, offer advise, guide you etc. After all, it's your day, you don't want to be forced into doing something you don't want to do.
5) Contract and deposit - This is huge! Please make sure you sign a contract prior to booking your services. Also find out about the deposit. Is it non-refundable, what happens in case of cancellation, when is final payment due, does the final balance include the deposit? Make sure you get your final quote in writing and both parties signatures are on the contract.
6) Setup and consultations - Prior to your celebration your hall will want to know some basic information regarding your entertainment. Time of arrival, if they need a table or not etc. Make sure all of this is gone over and most of all find out who your entertainer will be! This is most often overlooked and assumed that the person you are meeting with will be your entertainer. Some companies have multiple associates and they may not be at your meeting. Make sure you meet with your entertainer ahead of time to make sure they understand you, you understand them and you both are comfortable. This works best if you meet them at the first consultation BEFORE a contract is signed.
In closing these are just a few questions you should ask your entertainment company prior to hiring them. Stay tuned for more information on tips and information on how to hire your entertainment company. If you would like more information, please feel free to contact us at 610-252-1158 or find us on the web at www.jdamobile.com for more information!
Lehigh Valley Weddings Featured Specials
No featured Specials