Josephine & Darren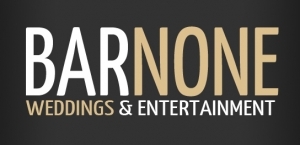 Contributed by our friends at Bar None Weddings. 
One of the best things about filming other people special days is the fact that you get a front row seat for the entire day. This helps you tell the story of the two people making a commitment to be with each other forever. I personally was given the opportunity to watch the bride, Josephine, throughout the day as she shared many stories of the night prior. She had me cracking up at the amount of fun they had. The staff at Changes for Hair in Whitehall was even getting in on the fun!
Staying with Josephine during her preparations at her house I was treated to great hospitality from her family. Then was time for the big ceremony at St. Anne's Church in Emmaus where I was able to meet up with Darren and his family as well. Both of them looked great coming down the isle and the whole ceremony was filled with family and friends sharing their love for the couple.
Between the ceremony and reception the Lehigh Valley treated us to one of the nicer days of the spring, and our photographers and Ben got a chance to let loose with Josephine and Darren outside for a bit. And finally, the Reception at the Hanover Grand Ballroom in Bethlehem held some great speeches from the bridal party, both fathers, and even the groom himself! I love when you get to hear and see the emotions that come out during a speech at a day like this. Perfectly suited to the festivities was the somehow quaint cavernous room filled to the brim with loved ones
Lehigh Valley Weddings Featured Specials
No featured Specials