Woodstone Country Club and Lodge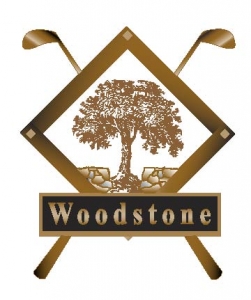 Welcome to Woodstone Country Club and The Lodge at Woodstone. Our mission at Woodstone is to make a vision of your perfect wedding day come to life. Weddings at Woodstone are majestic! Nestled away on 200 acres of captivating panoramic views with the Blue Mountains as your back drop. Our dedicated experts are committed to guaranteeing the execution of an unforgettable affair. An affair that will be memorable and cherished for a lifetime. Our partnership begins with our Banquet Manager to insure a never to be forgotten celebration and that will keep your heart racing for years to come. Experience the Excellence! For over a decade ... elegant, exclusive and affordable. Call 610-760-2777 for more information or to set up your own personal tour of Woodstone. You can also email us at banquetmanager@woodstonegolf.com.
Wonderful Venue for your perfect wedding
, 06-20-2016 10:38AM
I had the pleasure of photographing a wedding at Woodstone this past weekend. Everything was flawless. The staff went above and beyond to help the couple and family. From Veronica pinning boutonnieres on the groomsmen and taking care of all the little details to Janice and Brenda making sure that the ceremony and reception went off without a hitch. What a wonderful experience!
Wedding Date: 06-18-2016
Food & Service at Woodstone Country Club
, 12-12-2010 04:06AM
My compliments to Woodstone Country Club & Lodge. My husband and I brought a group of friends for cocktails and dinner on a cold Friday night in December. We dine often with this group and wanted everything to be perfect, especially since some were coming in from Manhattan and all were traveling at least 20 miles. Since our group is large, the table arrangement can sometimes be awkward. We all like to talk … so long tables make that hard … big round tables are better if possible. When we arrived it was warm and inviting in the bar. The drinks were prepared with care and served well. The bar snacks were fresh and salty. However the table in the 'Emerald Room' was long. I asked if it was possible to change to a large round table and just squeeze in a couple extra place settings. In some establishments that would be impossible but at Woodstone it was no problem at all. Our party raved about the quality of the food, preparation, and service. It could not have been better. After dinner we were treated to a peek in the new overnight lodge and invited to book a room for New Years Eve.

With my bag of leftovers, enough for the next day's lunch, and happy memories of our visit we were off. I will recommend Woodstone Country Club and the beautiful 'Lodge' to everyone we know. Thank you to Christine, the Food and Beverage Manager, for a wonderful evening. Another thanks to Kathy for the little extra gift she gave me as we left, and the entire staff for their first class service. We plan to return with other friends very soon.
True Confession of the Father of the Bride
, 11-28-2010 07:57AM
For the Bride, getting married is the fulfillment of every young girl's childhood dream. For the parents of the Bride the dream is quite different. The Bride's main concern is the wedding gown and the vision of her and her attendants walking down the aisle. It's the balance of the details where the stress lies, not to mention the final tally of expenses. Some modern marriages are a shared expense event but the traditional wedding puts it squarely on the Father of the Bride. Then the logistics come into play.
It starts with an estimate of guests. Immediate family, extended family, friends and co-workers, neighbors and so forth. The location and venue is paramount. Inside verses outside, season of the year, mid day or late day, cocktail hour and sit down dinner, open bar or closed bar, and music. Where will the out of town guests stay and how can we be sure the wedding party will all show up, and show up on time? Will the guests find their way from the ceremony to the reception? What if things go too quickly and the reception folks aren't ready? What if traffic slows down the guests as they travel from ceremony to the reception, and we haven't even mentioned flowers, table settings, room layout, and who sits at which table?
Picking the right location and finding an experienced wedding planner will make your planning go a lot smoother and save you money, time, and stress. My recommendation, after going through all of the above is selecting one location for everything. A place where the night before rehearsal and dinner can be held. The wedding party can stay safely. Out of town guests can begin arriving and be comfortable. The ceremony can be held in a beautiful and stately location, whether inside or outside with the reception ballroom only steps away. That place in the Lehigh Valley area is The Lodge at Woodstone Country Club. WCC offers breathtaking views of the Blue Mountains, elegant grand ballrooms able to accommodate hundreds or intimate reception areas for smaller groups. The newly built lodge offers 19 tastefully decorated overnight rooms surrounding the most elegantly appointed lounge, chapel size just in case. A Hair Salon and Spa is right on site. The food and service is rated at five stars. The staff is experienced in all sizes of weddings and will help you plan every detail. But the best part is the price. Woodstone offers package pricing that is sure to make every Father of the Bride smile and be proud of the decision to hold that special, once in a lifetime, event at Woodstone Country Club.
Lehigh Valley Weddings Featured Specials
No featured Specials