Rockin' Ramaley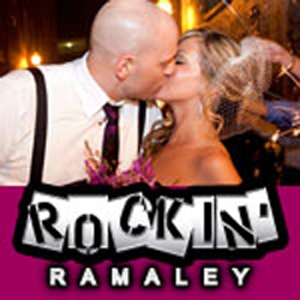 We are Rockin' Ramaley, the premier Lehigh Valley DJ Service. Our services are provided throughout Eastern Pennsylvania and New Jersey. We have a reputation for providing quality entertainment for any age and any music preference.
No matter the occasion, our services will impress your family and friends - we are professional and pride ourselves in customer satisfaction. Our expertise shows - we invite you to explore our site and see for yourself how we provide peace of mind.
Above and Beyond!
, 07-28-2016 10:02AM
If I could give Rockin Ramaley and the Rockin Photobooth team more than 5 stars, I would! After numerous recommendations and reading tons of stellar reviews, we booked Kevin and his team. I knew we made the right choice when just a couple months before the wedding, at a time when I was completely over the whole planning process and just wishing for it to be done, we had a meeting with Kevin. I walked into this meeting a big ball of stress and, somehow, by the end, I was completely reenergized and excited again and couldn't wait for our big day. Kevin is a true PROFESSIONAL! Organized, always with a plan, but can roll with the unexpected, which we certainly threw his way when an injury delayed our whole reception. He's full of energy and just a complete joy to work with. They say the DJ makes or breaks the wedding, and I completely agree. Not only did the Rockin' Ramaley team rock the dance floor, but they went above and beyond with our uplighting, monogram, and my favorite part of the night..Dancing on clouds in the "snow." One of the most unforgettable moments of my life, thanks to Kevin and his team. There is no other option...ROCKIN' RAMALEY is who you want!!
Wedding Date: 06-10-2016
Wedding Location: Historic Hotel Bethlehem
Nestle Waters Corporation ~ 2010 Year End Celebration Friday, January 14, 2011 & Saturday, January 15, 2011
, 01-28-2011 03:22AM
We just wanted to tell you how amazing you made everything! It was our best party yet! Getting people on the dance floor early was a great idea and kept the night flowing! The dance floor, the lights, the music - all just incredible! Your dancers were awesome and I got compliments all night on the three of them! People loved the photobooth and I can't wait to see the disc of pics.

Thank you so much for the special attention regarding Brad's cake! Looking forward to working with you again soon!
American Lung Association Gala
, 01-17-2011 09:28PM
Thank you Kevin for your part in making our annual Gala, "Under the Sea" a wonderful evening! You and your staff foresaw our every need and because of your attention to detail, there was nothing we ever had to think about! From the fantastic lighting, to the music and hosting to fun in the photo booth, we couldn't have asked for anything more. Thanks to you for your support of the American Lung Association and our mission to save lives by improving lung health and preventing lung disease. It is because of charitable minded organizations such as Rockin Ramaley and Rockin' Photobooth, we are able to raise important funds in such a classy way! You're awesome!
Lehigh Valley Weddings Featured Specials
No featured Specials