Rev Dr Karen A Kohler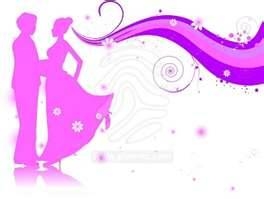 Prefer email contact at karen.a.kohler@verizon.net 610.758.8463
Please check out my website">
Ceremonies & Celebrations Weddings Renewals Commitment Ceremonies Baptisms Personal and Individualized Planned With Love and Grace You want your Wedding day to be amazing…you look for quality, experience and professionalism when selecting a place for your reception, purchasing your gown, choosing your wedding party, cake, photographer, and many other aspects of your wedding.

You  also want a high quality beautiful ceremony by an experienced, professional, knowledgeable, and legally Ordained Minister (church ordained) who will create your ceremony just for you, respecting your input and requests.

Your Ceremony is like a family celebration to Rev. Karen who puts her heart and soul into creating just what you want for your special day!

Referrals are available!  Please check out my website.

Spiritual Metaphysical Inter-Denominational Non-Denominational

Please email (preferred): karen.a.kohler@verizon.net
610-758-8463

Officiant Services by Rev. Karen 

Contact Rev. Karen by phone or email (email is preferred) to setup a date for a consultation where you will discuss your requirements in order to create your perfect ceremony.

The cost includes the initial meeting and all necessary consultations; the creation of the ceremony; rehearsal; officiating the ceremony; a beautiful keepsake booklet containing the ceremony & wedding certificate prepared just for you, and mailing the marriage license to the courthouse via certified mail with return receipt.
In order to reserve your chosen date, a $100 deposit is required immediately following your first consultation. $50 is immediately non-refundable, and $100 is non-refundable once the ceremony has been created.
The $100 deposit is deducted from the total cost of the wedding service.
There are no additional or surprise charges.

Rev. Karen looks forward to meeting with you and working with you!
Mrs. Kanas
, 10-12-2014 11:52AM
I was married 10/27/12. Rev. Dr. Karen Kohler was a delight. We hit it off at the very beginning. Very easy to work with. Wonderful human being. She gave her input and allowed us to tweek it accordingly.
Wedding Date: 10-27-2012
Wedding Location: BARN HOUSE VILLAGE BATH PA
Simply amazing - friendly, professional and experienced!
, 10-09-2014 09:38AM
Rev. Karen worked with us to create a beautiful ceremony that was exactly what we wanted. Working with her took all of the stress out of the ceremony planning - she walked us through the entire process and was extremely accommodating to make sure we got exactly what we wanted. She provided us with some ceremony options and took care of all of the legal aspects of the license. She was very professional and experienced - and fun!! We are a silly couple and she completely embraced that which we appreciated. She quickly responded to all of my questions and kept my husband and I updated on the progress of the ceremony and the license processing. I would recommend her to absolutely anyone - can't say enough good things about her service!
Wedding Date: 09-26-2014
Wedding Location: Easton, PA
Lehigh Valley Weddings Featured Specials
No featured Specials