Rev Alice Joy Hessinger A Wedding of Joy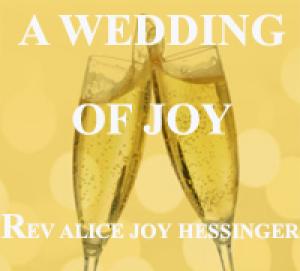 A Caring Officiant for Weddings, Commitment Ceremonies, Vow Renewals, or any kind of Celebration of Life! Independent, Fully licensed, church-ordained wedding minister. Religious or Spiritual ceremonies Theme wedding? I love them! Alice will create a unique and memorable ceremony for you. Call Alice, and Put "Joy" in your ceremony!
Wedding Nov 14 2016
, 11-28-2016 03:35PM
We had Alice for our wedding. She was fantastic both joking with myself(the groom) to calm me down and just a great up beat personality. We highly recommend her!!!
Wedding Date: 11-14-2016
Wedding Location: Bear Creek Mtn Resort
Thank you Alice!
, 10-31-2016 07:58PM
From the minute we first met Alice, we were sure that she was the officiant for our ceremony. She took the time to really get to know us as a couple and what kind of ceremony we were looking for. She nailed it! We had many compliments about how much our guests enjoyed Alice and her words. We asked for a very light-hearted and fun ceremony and that is exactly what we got.

Alice was a pleasure to work with and really made us feel special as the bride and groom. Anyone would be lucky to have her be a part of their day. Thank you Alice for the beautiful ceremony and stress free experience.
Wedding Date: 05-30-2015
Wedding Location: Allentown, PA
husband
, 12-15-2014 10:38PM
there is a wedding and there is a "special event" combine the 2 and that is what Alice will help you realize. The amount of thought and effort she puts into your union will help you realize the day is more than just a party, and send you on your way to a life journey together. Thanks Alice for your special attention to details.
Wedding Date: 08-18-2014
Wedding Location: Iron lakes
Lehigh Valley Weddings Featured Specials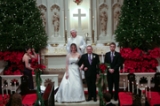 Complimentary engagement photos & Guest Book
Book an 8 hour wedding and receive complimentary Guest Book which includes