Celebrations Disc Jockey & Photography Reviews
Return to Listing
Reviews
Note: Login to add comments and leave review helpfulness feedback.
Average Customer Review
5 of 5 from 2 reviews.
---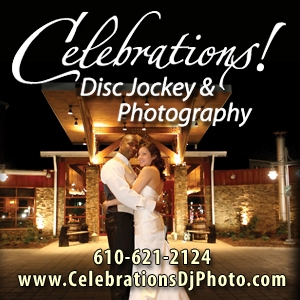 An Amazing Evening Thanks Celebrations!
, 01-24-2011 10:32PM
By far my easiest vendor and my photos came out beautiful. Everything was amazing! Thanks Tony and Scott. My DJ kept everyone dancing until they kicked us out. My wedding was an amazing evening thanks to Celebrations.
Lehigh Valley Weddings Featured Specials
No featured Specials