Granny Schmidt's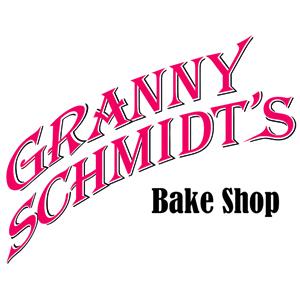 Granny Schmidt's bakery opened in September 2006 to bring best-in-class bakery products to customers who enjoy the marriage of high style and century-old goodness. We don't produce cakes by adding flavorings to factory supplied base mixes. We make every cake from scratch, often one at a time, using nothing you wouldn't have found at the corner grocery a hundred years ago. We bake our wedding cakes using the exact same recipes we use for our specialty and custom cakes. When an ordinary piece of cake will not do, call Granny Schmidt's and let us bring your dream cake to life. When it has to be Perfect.....it has to be Granny Schmidt's.
1 of 1 people found the following review helpful
Best Cake Around
, 08-19-2014 09:31AM
By:
We used Granny Schmidts to make cupcakes for our wedding favors and ended up getting a cake from them for our rehearsal dinner. A rum soaked cannoli cake....which was incredible. If I didn't have to fit into my wedding dress the next day, I would have been tempted to eat the whole cake. ;)
The cupcakes that we used as a favor were incredible as well. We chose a variety of flavors and all of our guests have let us know that the favors were adorable and delicious.
Michelle is a true professional. She shows genuine concern for her customers and you can tell when you meet her that she will do a great job because she cares so much. Phenomenal treats!!
1 of 1 people found the following review helpful
Holy Cow!
, 08-19-2014 09:30AM
By:
Let me tell you, this lady knows how to bake! We found Granny Schmidt online and went to meet with her. During that time, she gave both my fiancée and myself small samples of her cake, and HOLY COW THEY WERE DELICIOUS. We also showed her a picture of a cake her found online, thinking that it looked complicated, but within three seconds of seeing it, she went "Oh, I've made this cake before." She's a no-nonsense, "let's make some great cake" lady that gets the job done on time and perfectly. Our cake had a regal/royal pattern on the outside (which she did with buttermilk frosting, NOT FONDANT!), and chocolate and vanilla cake with a layer of raspberry purée in between the layers, on her suggestion because we loved both the samples we tried. Granny Schmidt did an EXCELLENT job catering to our needs, making useful suggestions, and delivering a cake that we COMPLETELY FINISHED on the day of our wedding. Hell, my wife and I only got a half-slice! That's how much our guests loved the cake! We would highly recommend this bakery for any event!
1 of 1 people found the following review helpful
Wonderful Experience
, 08-19-2014 09:29AM
By:
Granny Schmidt's has excellent service and amazing cakes. We ordered both our rehearsal dinner and wedding cake from Michelle. The cohiba cigar chocolate peanut butter cake was absolutely amazing and was the talk of our rehearsal dinner. Michelle and Melissa have true talent designing a cake with that much detail. The raspberry chiffon vanilla/chocolate wedding cake was delicious and elegant. So many people told me they loved the cake--even people that never eat cake or usually skip the cake at weddings--ate the cake and loved it! They have the best cakes around!!!
Lehigh Valley Weddings Featured Specials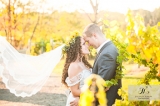 Referral Bonus
Refer a friend, family member, colleague, or complete stranger to Juliana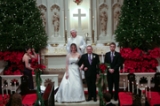 Complimentary engagement photos & Guest Book
Book an 8 hour wedding and receive complimentary Guest Book which includes