Donna Forsythe, Celebrant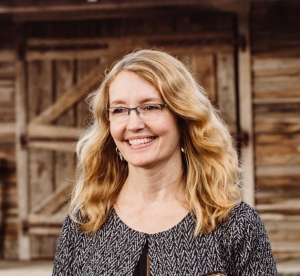 I began my career as a Celebrant in 2014 after the passing of Marriage Equality in Pennsylvania.  While I had been an officiant for some time, it wasn't until marriage was made legal for all Pennsylvania residents that I felt compelled to provide this service to couples. It is now my pleasure to officiate both weddings and vow renewals, as well as baby welcomings and end of life celebrations in the Lehigh Valley area and surrounding counties.

The backstory:  In May of 2014, I was asked to officiate a wedding for two men. Marriage Equality had just passed in PA, and after being together for decades, they were looking forward to finally having the right to be legally married. It was a joy and an honor to unite them as life partners. It was an indescribable experience to see two people who had loved each other for so long, be able to officially become a married couple. This experience was life changing for me and led me on the path to becoming a Celebrant. I went through the Humanist Society to be officially endorsed.   

It has been clear that an increasing number of couples want a ceremony which focuses on them. The couples who seek my services believe the ceremony is the centerpiece of the wedding day and want that experience to reflect and celebrate who they are as a couple. This need for an authentic, personalized ceremony has been overwhelming, so I have expanded my celebrant services and have welcomed three wonderful Humanist Celebrants to join me. To learn more about The Lehigh Valley Celebrants, go to: www.LehighValleyCelebrants.com.  

If you are looking for a Celebrant, please know that we will do all that we can to make your wedding exactly what you are hoping for.  Whether you want a large ceremony, a private celebration,  traditional or non-traditional - we will be with you every step of the way to make your experience tailored to your needs, unique, and special. Our job is to provide you with information, and make your vision for your special day a reality.  You have our commitment that we will be there to assist you through the process with all aspects both great and small.
Unique Wedding!
, 12-14-2014 07:10PM
If I could give her 100 stars I would!!!! Donna made our day perfect!!! She is awesome and I would recommend her to anyone and everyone!!!!♡♡♡♡She completely made our ceremony unique!! We had a football themed wedding and she used football references during ceremony that made everyone enjoy every second of it. We could not be any happier with her services!♡♡♡♡!!!
Wedding Date: 10-12-2014
Wedding Location: Rose Gardens, Allentown
You made our day Special!
, 12-14-2014 07:03PM
We wanted to thank you so much for performing such a beautiful ceremony for us. It was perfect and exactly what we wanted. We appreciate the time you spent getting to know us and also the time you spent in writing our beautiful ceremony. We had many of our guests compliment the great job you did.

Thank you again for making our special day exactly that....SPECIAL!!
Wedding Date: 11-01-2014
Wedding Location: Hotel Bethlehem
Perfect Wedding!
, 12-14-2014 06:55PM
Donna was wonderful to work with! My husband and I live in Oklahoma, and had our wedding in Pennsylvania. She was so responsive, and not even one time did we feel lost in the ceremony planning with all of the help she provided. The ceremony was absolutely perfect: short, sweet, but with a personal touch that had our family friends laughing and smiling. We couldn't have asked for a better ceremony!!
Wedding Date: 10-12-2014
Wedding Location: Reading, PA
Lehigh Valley Weddings Featured Specials
No featured Specials