Dewey Banquet Hall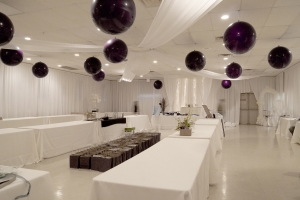 Dewey Banquet Hall is a venue you have to see to believe! Newly renovated and very modern.
We are a full service Wedding and Banquet facility that can accommodate a variety of events. We offer professional, on-site catering and full bar/beverage service.
We are located in Hellertown, Just off route 412 and only minutes from I-78.
Let us take the guessing out of your wedding day! We will take care of everything while you sit back and enjoy your special day....the way a wedding day truly should be!
Ask about our Hassle Free, All - Inclusive Wedding Packages
10 year wedding Anniversay 5-4-13
, 05-31-2013 07:23PM
Everything was wonderful food was amazing . Brittany was there from the start helping me with any questions and so helpful with everything the day of the reception . My friends and family enjoyed everything .Wonderful place for your special celebration. I Highly recommend Dewey Banquet Hall
September Wedding
, 10-10-2012 02:36PM
The reception went perfect. Not a one complaint and our guest's thought the hall was beautiful. And Dave's food was highly complimented by them as well. No one had anything bad to say about anything, all were extremely pleased and had a great time. I hope people really give Dewey a look when planning a reception; we stumbled upon it by making a wrong turn and it was the best wrong turn we could have made.
Lehigh Valley Weddings Featured Specials
No featured Specials