DANIEL MOYER PHOTOGRAPHY, LLC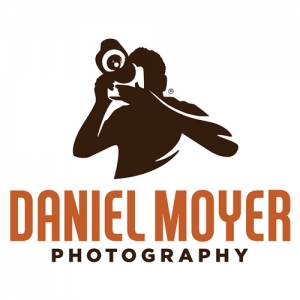 5
star(s) from
10
Reviews
I am a high energy, newly married, smitten husband to my gorgeous, book-nerd, analytical, math-loving, super supportive wife. I am a new father of one beautiful little girl. We are spreading our roots in a small suburb just outside Philadelphia. We love our 100 year old home and all its quirks, hosting a good party, the beach, reading, and eating at Olive Garden way too often.
I have a love for the color combination blue & yellow, running, bicycling, vegetarian foods, a good pair of jeans, and ALL things Harry Potter (we planned our honeymoon around Harry Potter world at Universal Studios). My brain runs at 1,000 miles an hour. I have a new-found enjoyment for writing. And, in all honesty, my favorite part of being a wedding photographer is seeing the excitement on my couples' faces when they hold their wedding album for the first time.
I photograph weddings locally in the Lehigh Valley, Philadelphia, New York City, and New Jersey. Weddings have taken me all over the United States from the coast of Massachusetts to the summer heat of Savannah, Georgia and from the inner harbor of Baltimore, Maryland to the peaks of Boulder, CO. I've also photographed weddings internationally in Germany, Jamaica, Mexico, and Curaçao!
Amazing!
, 06-18-2017 10:21PM
There was never a doubt that we'd choose Dan as our wedding photographer! His energy, kindness, and true attention to all of the details that were important to us were evident from the first moment we started talking to him about our wedding. Every time we met, talked, or even emailed him, we were excited to see how he'd capture all of the memories of our big day. To say that he delivered in spades would be an understatement! He really was committed to giving us every photo we ever could have wanted, and kept it all fun and lighthearted for us and every member of our family and wedding party. Everyone loved Dan and Michael!! The photos are truly top-notch, and we love to relive the memories and all of the things that made our wedding day so special. We can't recommend Daniel Moyer Photography enough!
Wedding Date: 01-07-2017
Wedding Location: Danielsville, PA
Gbur/Keirle Wedding
, 11-05-2011 05:01PM
If I could give Daniel 10 stars, I would. He photographed our engagement session in late Spring of this year and then just photographed our wedding in mid-October. In between, he called and emailed to check up on us to make sure everything was going smoothly and to see if we needed anything. He is absolutely amazing to work with.

Daniel is full of energy and creativity. He treats you like you are the only people in the entire year who are having a wedding. He makes you feel comfortable about being photographed and enables you to have fun while taking photos.

We already received our photos less than two weeks after the wedding and they are spectaular. He caught all of the moments I wanted him to catch and more. I cannot say enough about him. My husband and I plan to use him for anniversary and eventually, baby photographs as well. He's the BEST!!!!!!!!
Dan is probably the most amazing wedding photograp..
, 03-27-2011 02:10AM
Dan is probably the most amazing wedding photographer! My husband and I had a different situation where he was away the whole time until a week before the wedding. We had to do our engagement session on Thursday, and the wedding was Saturday. Whenever I would email Dan, I would get a response usually the same day or next. Dan was always very flexible with when he could meet us and made things so easy. It was a blessing to have him as a photographer. He answered a lot of questions we had about times and everything. He had wonderful ideas for picture ops and when we got the pictures back we were in love. He did such a wonderful job! Everyone at the wedding couldn't stop raving about how much they loved the photographer, and how nice he was to everyone! They said they've never seen a photographer blend so well into a party and at the same time have a good time! You are truly lucky to have Dan as a photographer...something you WILL NOT regret!
Lehigh Valley Weddings Featured Specials
No featured Specials