Lehigh Valley Wedding Reception Sites
Lehigh Valley Wedding Reception Sites for Lehigh Valley Brides
Including Allentown PA Wedding Reception Sites, Bethlehem PA Wedding Reception Sites, and Easton PA Wedding Reception Sites
Lehigh Valley Wedding Reception Sites for Lehigh Valley Brides Results
3625 Shankweiler Road
Allentown, PA 18104
Our Lakeview Ballroom is the perfect setting for an elegant Wedding accommodating 150 to 350 guests comfortably. The picturesque Grove Room is
812 W Hamilton St
Allentown, PA 18101
Experience urban elegance with multiple atmospheres on five floors at the Allentown Brew Works. Get ready for your big day in our VIP Bridal Suite.
700 Linden Ave
Hellertown, PA 18055
Beautiful Events Begin in Beautiful Places! Silver Creek is a delightful setting overlooking our spectacular golf course for your wedding. Our
6715 Evergreen Drive
New Tripoli, PA 18066
A Venue of Elegance and Rustic Beauty. Our venue is the place to have a rustic romantic wedding. It is a gorgeous and unique barn/arena. The perfect
502 Durham St
Hellertown, PA 18055
Here at the Dewey Banquet Hall our mission is to create quality memorable moments at a reasonable price, and that's exactly what we set out to do,
1303 Evergreen Dr
Bethlehem, PA 18015
Saucon Valley Acres (The Best Kept Secret In the Lehigh Valley for over 20+ years) is a unique banquet facility in picturesque, Lower Saucon Township
7401 Airport Road
Bath, PA 18014
The BarnHouse Village welcomes you to our exquisite banquet facility, and our entire staff welcomes you with pride and assurance that makes our
3604 Farmersville Rd
Bethlehem, PA 18020
At Green Pond Country Club, we take great pride in working directly with you, assisting as needed, with your menu selections, music, photography,

Lehigh Valley Weddings Featured Specials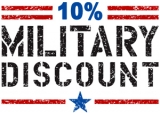 MILITARY PERSONNEL DISCOUNT
To recognize the service and dedication of the US Armed Services, I am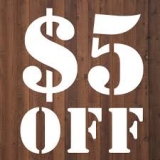 $5 off Tickets in Advance!
Purchase Tickets Online in Advance and save $5 off Admission!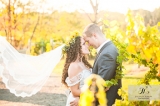 Referral Bonus
Refer a friend, family member, colleague, or complete stranger to Juliana