Lehigh Valley Wedding Reception Sites
Lehigh Valley Wedding Reception Sites for Lehigh Valley Brides
Including Allentown PA Wedding Reception Sites, Bethlehem PA Wedding Reception Sites, and Easton PA Wedding Reception Sites
Lehigh Valley Wedding Reception Sites for Lehigh Valley Brides Results
3625 Shankweiler Road
Allentown, PA 18104
Our Lakeview Ballroom is the perfect setting for an elegant Wedding accommodating 150 to 350 guests comfortably. The picturesque Grove Room is
502 Durham St
Hellertown, PA 18055
Here at the Dewey Banquet Hall our mission is to create quality memorable moments at a reasonable price, and that's exactly what we set out to do,
7401 Airport Road
Bath, PA 18014
The BarnHouse Village welcomes you to our exquisite banquet facility, and our entire staff welcomes you with pride and assurance that makes our
Willow Brook Farm
PO Box 32
Catasauqua, PA 18032
We are the latest trend in event venues with a 100 year family history. Situated on over 300 acres of rolling hills, fenced pastures and romantic tree
5402 Chestnut St
Emmaus, PA 18049
Where Elegance is Affordable
Welcome to The Waterfalls Catered Affairs

We provide personalized, full service catering, delicious meals and baked
3604 Farmersville Rd
Bethlehem, PA 18020
At Green Pond Country Club, we take great pride in working directly with you, assisting as needed, with your menu selections, music, photography,
1303 Evergreen Dr
Bethlehem, PA 18015
Saucon Valley Acres (The Best Kept Secret In the Lehigh Valley for over 20+ years) is a unique banquet facility in picturesque, Lower Saucon Township
700 Linden Ave
Hellertown, PA 18055
Beautiful Events Begin in Beautiful Places! Silver Creek is a delightful setting overlooking our spectacular golf course for your wedding. Our
22 North Sixth Street
Allentown, PA 18101
Nestled in the Arts District of Downtown Allentown is a newly built architectural masterpiece that you have to see to believe. Cosmopolitan is unlike
812 W Hamilton St
Allentown, PA 18101
Experience urban elegance with multiple atmospheres on five floors at the Allentown Brew Works. Get ready for your big day in our VIP Bridal Suite.
224 Stockton Street
Phillipsburg, NJ 08865
Marianna's Banquet Center is situated in a beautifully renovated Silk Mill in Phillipsburg, NJ. It has seating for 225 guests and features a marble
341 PURSEL
Phillipsburg, NJ 08865
Catering with over 65 years of service. We offer indoor and outdoor banquet facilities. We cater on and off premises. We are renowned for our
Lehigh Valley Weddings Featured Specials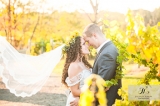 Referral Bonus
Refer a friend, family member, colleague, or complete stranger to Juliana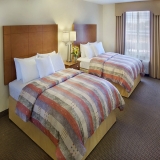 2015 Bethlehem, PA Wedding Promotion
Sign and consume for weddings from September 1 - December 31, 2015.

Book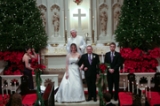 Complimentary engagement photos & Guest Book
Book an 8 hour wedding and receive complimentary Guest Book which includes