Wesley Works Photography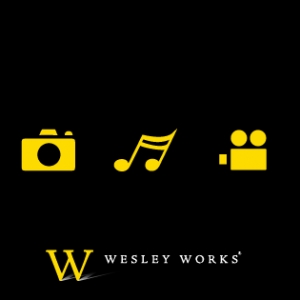 The Wesley Works name is recognized throughout the Lehigh Valley. We have been a leader in first class services for more than a decade. Please take a look through the photography section of our website. If the images on our website catch your eye and you are looking for photography to cover your entire day, please contact us. We are a full-time, full-service company with someone available to answer your phone calls and emails. Contact us today.
Recomended
, 01-30-2015 07:05PM
My husband and I were very happy with Wesley Works. Our photographers were wonderful to work with. Our two essentials were having two photographers and owning our pictures and Wesley Works did that for a rate we could afford. We have printed the pictures on our own and the quality is excellent.

We highly recommend Wesley Works Photography and DJ.
Wedding Date: 11-08-2014
Wedding Location: Brookside CC
Very Happy
, 08-19-2014 12:32PM
We were very happy with our entire experience with Wesley Works. The pictures are perfect, the photographers and DJ's were the easiest people to work with. Everyone was so organized and accommodating throughout our entire engagement and the results showed on the day of the wedding. Prices were affordable and the job they did was perfect.
Highly Recommended
, 04-08-2014 10:23PM
We had a great all-around experience with Wesley Works. Very well organized, always got back to us quickly when we emailed and the photographers were excellent to work with. The pictures were better than we could have imagined as well. We highly recommended using Wesley Works. Money well spent.
Lehigh Valley Weddings Featured Specials
No featured Specials